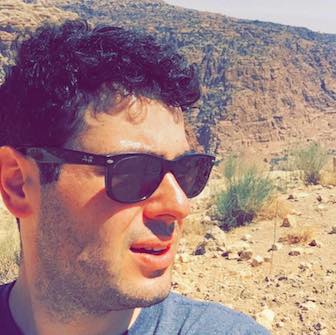 Researcher, writer, developer, and hacker.
If you are a student and interested in working with me, please click here!
» cv About me
I build things. I like to be challenged. I go after hard software systems problems. I find peace in academic writing. I strive to be a successful entrepreneur. Ask me about my side projects and hacks.

I received my PhD in Electrical and Computer Engineering from the University of British Columbia (UBC) under the mentorship of Konstantin Beznosov and Matei Ripeanu. My thesis presented one of the first security analyses of malicious socialbots on the web.

I'm interested in the security and privacy of social and information networks, with an emphasis on problems that broadly impact the way people use technology and the Internet.

Cryptocurrencies and Blockchains

(Mis)use of Bitcoin, off-the-counter marketplaces, blockchain analysis

Applied Cryptography

Mobile data-at-rest encryption, (mis)use of crypto APIs

Big Data and Security Analytics

Enterprise logs, Internet-wide IP scanning

Web Automation

Socialbots, single sign-on

Feb, 2019

I'm presenting to the folks at PeckShield about ongoing CIBR research.

Jan, 2019

I'm leading the new blockchain research initiative at QCRI.
» all Selected publications
Proc. of 11th ACM Asia Conference on Computer and Communications Security
AsiaCCS '18, Songdo, Incheon, Korea, Jun 2018
Proc. of 2016 Eurographics Symposium on Parallel Graphics and Visualization
EGPGV '16, Groningen, the Netherlands, Jun 2016
Proc. of 2015 Network and Distributed System Security Symposium
NDSS '15, San Diego, CA, Feb 2015
Proc. of 27th Annual Computer Security Applications Conference
ACSAC '11, Orlando, FL, Dec 2011 — outstanding paper award
Proc. of the VLDB Endowment
Volume 2, Issue 1, Pages 385-394, Aug 2009